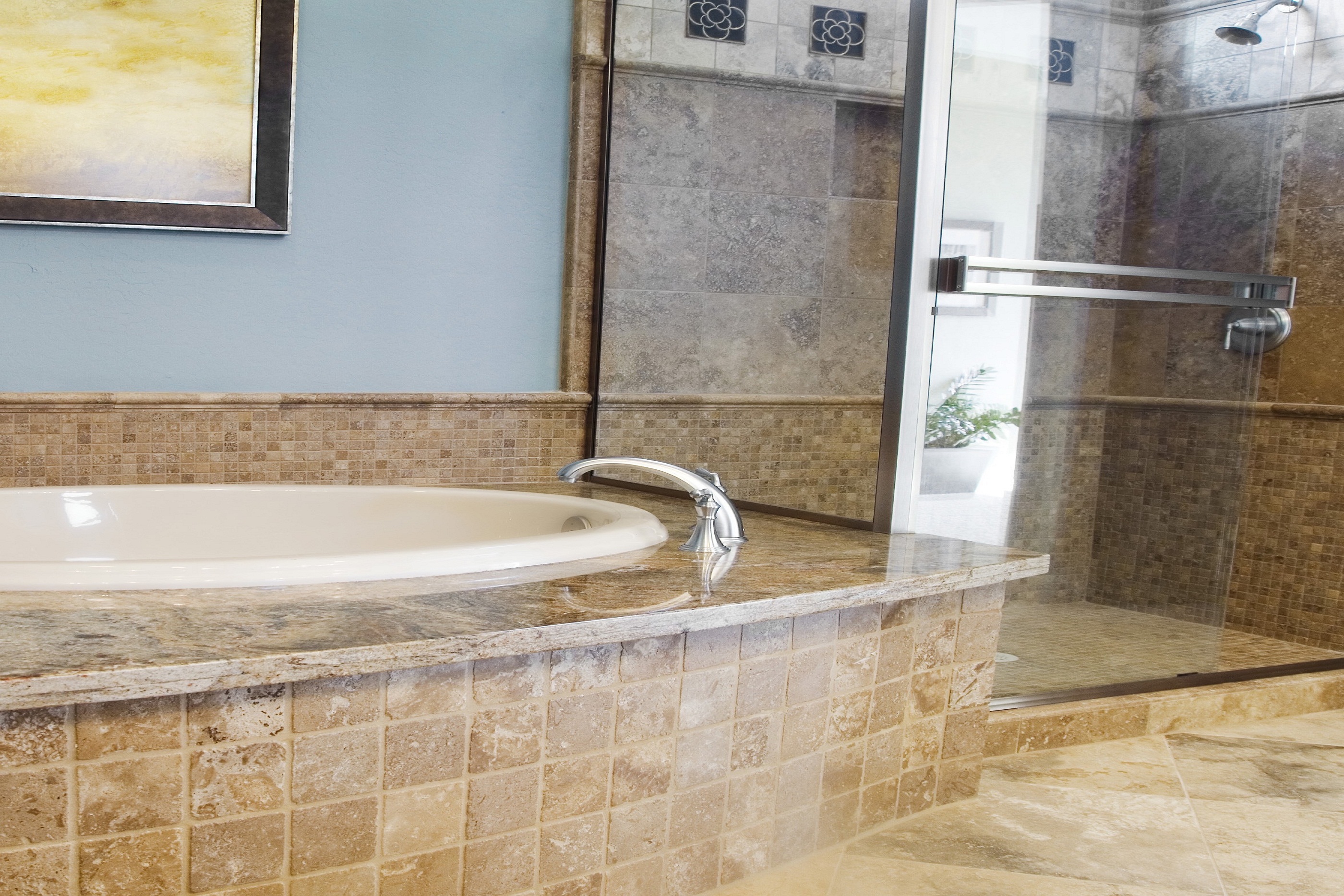 Marble is a beautiful natural material that is available in many colors and patterns and may be installed in various locations. From floors to showers and counter tops. Walter and Sons is available to restore all of your stone to its natural beauty and help you care for your stone properly to maximize its full potential and ensure the longevity of the finished material.
Different marbles require different attentions. From a basic cleaning and sealing to a full restoration, we will help you determine what is best for your stone. Walter and Sons has the experience, training, equipment, and most important, the professional craftsmanship to properly ensure that your project is done right and that your home and everything in it is well protected.
Most worn floors need to be ground to remove surface scratches before re-polishing and sealing. Counter tops also scratch from general use but are typically etched from regular use and acidic cleaning products more so than scratching. The remedy is the same, to grind the scratches and etches from the surface re-polish, and seal the material.
Limestone is similar to marble, but is typically softer and tends to get dirty more quickly due to the porosity of the stone. Limestone tends to turn gray over time and needs to be thoroughly cleaned and restored to bring out its full potential. We can restore the limestone to its original condition. We then use the industries best sealers to help maintain its newly restored appearance.
A polished or honed finish is available for your marble. We can change the finish of any floor or other surface from an industry standard hone to an industry standard polish, or vice versa. The choice is yours.  We will work with you to achieve the custom finish you want. Walter and Sons has the experience, training, equipment, and most important, the professional craftsmanship to properly ensure that your marble is done right.
All of our processes are dust and mess free. We take exceptional care to protect your home and your valuables. We clean up behind ourselves and leave no evidence that we were working in your home with the exception of your refinished stone. All of our technicians are well trained, insured, and experienced craftsman. With Walter and Sons we guarantee that you will receive the best and finest that the industry has to offer.
Walter and Sons is one of the leading restoration companies within South West Florida. We are proactive in finding new solutions to all natural stone needs. We ensure prompt service and that your job receives our undivided attention. Jeremiah Walter is available to his customers to field any questions before, during, or after your job, and will always be available to you if any concerns arise or if you feel your job was not done to its full potential. "Uncompromising Standards" .
Counter tops / Vanity tops