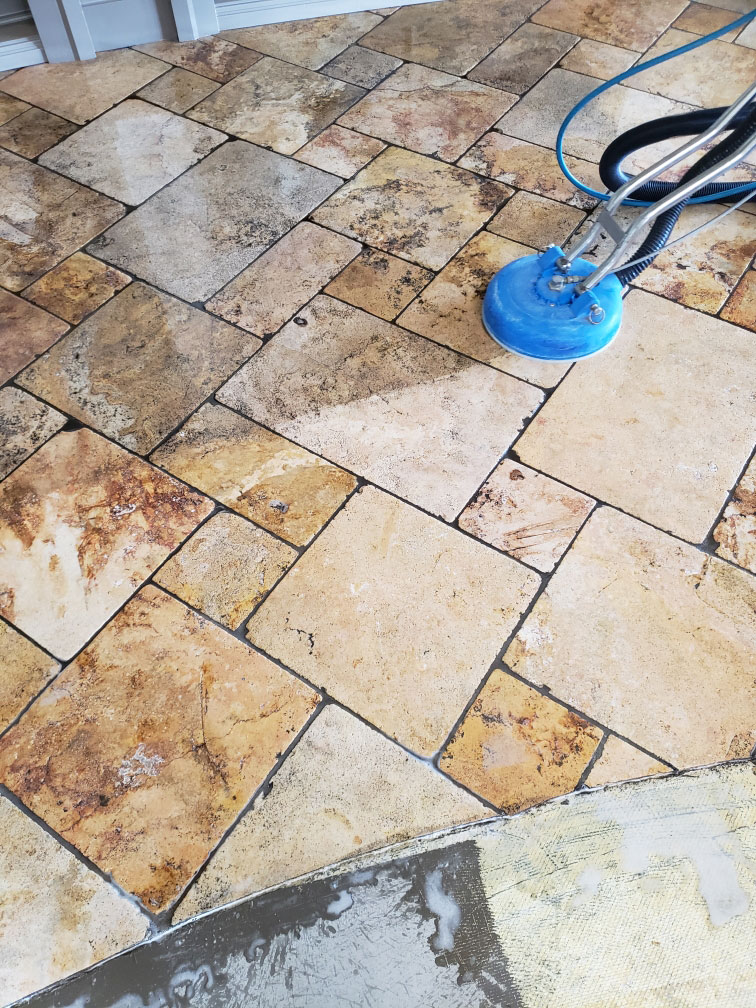 What We Do
Walter and Sons is one of the leading restoration companies within South West Florida. We ensure prompt service and that your job receives our undivided attention. Jeremiah Walter is available to his customers to field any questions before, during, or after your job, and will always be available to you if any concerns arise or if you feel your job was not done to its full potential.
Uncompromising Standards is what we are about.
Our skilled staff at Walter and Sons Marble Restoration work with a variety of fine stones, including marble, granite, limestone, travertine, onyx, terrazzo, and concrete. We restore the beauty of your natural stone floors and surfaces so that you will be able to enjoy it for years to come. Whether you need a light polishing or have a full-scale restoration project in mind, from floors to counter tops and walls, Walter and Sons can handle the job expertly and efficiently.
Kathy W. Copy
Thanks again Jeremiah!
The Wright's – 3/8/2018
Frankie K.
It not a question on whether or not to call Walter and Sons but why haven't you.
Jeremiah Walter is not only the most qualified guy to talk to, his people back up what he says. We didn't have a grand ball room to refinish merely some travertine in our home.
Walter and Sons treated us as though it was a grand ball room. Save yourself a lot of confusion and call Jeremiah and see what a professional floor company should look and sound like.
Customers for life
Frankie and Barb Kropacek – 5/24/2017
Kathy W.
Thanks again Jeremiah!
The Wright's – 3/8/2018
Lorraine V.
Jeremiah Walter was wonderful. I have been struggling to find a respectable honorable company to grind and polish my marble floors as our builder did not do this prior to our moving in and the floors were very scratched. I had called and spoken with several other companies but did not have the confidence to go forward. Within seconds of meeting Jeremiah I was not only confident but greatly calmed as finally I knew my 3 year ordeal would come to any end. I will post again once they finish the job but have nothing but wonderful things to say at this point.
– 6/30/2018
Carl, Association President in Naples
Susan G
It is my pleasure to recommend Jeremiah Walter and Walter&Sons as an outstanding contractor! Their cleaning/refinishing/restoration services are second to none. They are extremely professional, arrive in a timely manner, get the job done well, not worrying about time on task but focusing on a quality outcome. They are extremely meticulous taking great care of your home and contents. They even making sure furniture is put back exact.
Walter and Sons services are competitively priced. I could not be happier!
Thank you Walter and Sons!
Sue G Estero, FL – 3/6/2016
Fred E
After finding Walter and Sons in an online listing with a good rating, gave them a call to get a quote on re-sealing our marble and granite, which was getting some water damage around the faucets. The response and follow-up from the scheduler to Jeremiah, who wrote up the quote, to Phil doing the work, fulfilled all commitments made. Job was done thoroughly with good prep work to insure all surrounding areas where fully covered to not create issues. Also appears they employ good character people.
Tracy C.
They did an awesome job refinishing my countertops! Highly recommended was on time, neat and very professional.
Brent A
Did the work as scheduled. Employees were polite and clean as they worked.
Finished product made my wife very happy!!
Shirley Lisa
Fantastic experience all around! I called and they came the next day to do the estimate. The quote was reasonable and service was scheduled within a week. They came out and did a fantastic job on our travertine floor and our granite counters. It was all cleaned, polished and looked brand new. They moved furniture in and out and were very careful in our home. I will certainly use them again and would not hesitate to recommend their services! Great job, guys!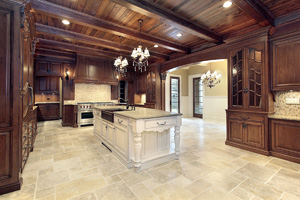 MARBLE AND LIMESTONE
Marble is a beautiful natural material that is available in many colors and patterns and may be installed in various locations. From floors to showers and counter tops.
TRAVERTINE
Although they share many of the same similarities, travertine and marble are two completely different materials. The restoration processes are very similar, but travertine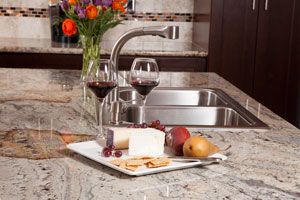 GRANITE
Granite is a type of siliceous stone composed mainly of silica or quartz-like particles. It tends to be very durable and relatively easy to clean with mildly acidic cleaning
ABOUT US
More than 17 years in stone restoration.
Being a fourth generation Walter in the service industry is a source of pride for Jeremiah Walter. From delivering newspapers at twelve years old to working in the family hardware store thru his teenage years, Jeremiah has come to understand the importance of customer service. Jeremiah has combined his family's time honored traditions of the service industries with the level of commitment, dedication, discipline, and high standards learned through his active duty military service. Combining many acquired skills as a  Sergeant in the United States Army, serving 3 tours as an M1A2 Abrahams Battle Tank Crew Member, and 17 years experience as a marble restoration technician and general manager in the restoration business, he is pleased to bring Walter and Sons Marble Restoration to South West Florida.
Uncompromising Standards is what we are about